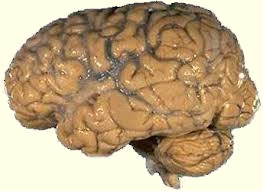 |


Lakefield, Qué, November 14, 2021


With malice toward none 2

It has been my good fortune to have encountered many people who were outstanding in one way or another. It has been my misfortune not to have learned from many of them; preoccupied as I was with my own affairs. But then again, from some I did, notably from computer pioneer Doug Engelbart.* But the most remarkable persons by far are Wayne Carroll and his companion Josef. It isn't so much that I learned from them; it's more that they—how can I possiby put it?—spiritually enrich people by simply having been with them. One might get some sense of what I mean from the obituary found in the Montreal Gazette of November 11. 3
CARROLL, Wayne 1938-2021 4

It is with a heavy heart that we announce the passing of Wayne Carroll at the age of 83. Though Wayne lived bravely with Parkinson's for 20 years, he was taken by a sudden complication of the illness. He passed away peacefully at home on November 6, 2021 surrounded by Josef, his life partner of 44 years and loved ones. 4A

Wayne was predeceased by his parents John and Margaret (né Moorhead) and brother Kenneth. He is survived by his brother Earl (Gwen Munday) and his sister in law Francis Hunt. He leaves behind nieces, nephews, cousins and too many close friends to list. 4B We would like to sincerely thank Caroline Tessier of the Centre multiservice de santé et de services sociaux d'Argenteuil, for her attention to detail, her excellent coordination of services at home and we wish to express our appreciation for the excellent at-home care provided by their entire team through the last few months. A special thank you to our close friends, Normand and Gladys, Donna, and the Shea Family. 4C Wayne was a teacher with a B.A. Major in applied social science, with diplomas for special education, general subjects and education of the deaf. Always having an entrepreneurial spirit, Wayne would embark on another extraordinary project at the age of 50 with a lasting legacy. His vision created the Domaine and The Auberge Val Carroll with his life partner Josef Oeler. The two brought together hundreds, if not thousands of people who came in as strangers and left as friends. 4D A celebration of Wayne's life will be held in the summer of 2022. 4E
People "who came in as strangers and left as friends." That is not merely a nice turn of phrase; it is the very reality of how Wayne and Josef ordered their lives. That paragraph of giving thanks in an obituary—again part of that reality. 5
Auberge Val Carroll wasn't an auberge pure and simple. With an abundance of works of art, a whisp of a lonely shephard's reeds; with its nearby chapel and broad view of nature where sheep roam and deer abound, the Auberge was a place of healing under the watchful eyes of a man suffering from Parkinson's desease. At every dining room table he would patiently recite a five-course menu, one hand slightly atremble. Not audibly on the menu, but increasingly evident, was that what the Auberge really served was more like:


A warm welcome

as entry a feast for eye and palate

Tranquility,
with a light dressing of subtle humor

A sense of wisdom and hope

Coffee or tea,
for facing up again to our everyday world 6


Wayne and Josef touched hundreds or thousands in this and numerous other ways.

Footnote
About Doug Engelbart and his contributions to the world, click here. * fn1